Mentsuyu literally translates as noodle sauce (NOT pasta sauce. Very different!). It is most commonly used as a dipping sauce with cold noodles, and as a soup base for hot noodle dishes. However, mentsuyu also adds flavour to many other Japanese dishes, like nimono, tonkatsu, mizore-ni, and more.
Our mentsuyu recipe uses the oigatsuo ("chasing katsuo") technique. This simply entails adding the katsuobushi (skipjack tuna flakes) after the other ingredients reach a boil.
Mentsuyu (including many of the store-bought varieties) is often concentrated and must be diluted with water. However, our version below already includes enough water to be used as a dipping sauce (like that used for cold somen), so no need to dilute it. Our preferred ratio of the three main ingredients (soy sauce, mirin, dashi) is 1:1:6, but feel free to play around with it to suit your tastes and the dish you're using it in (i.e. stronger for dipping, weaker as a soup).
Store it in an airtight container in the refrigerator and it will keep for at least 2 weeks.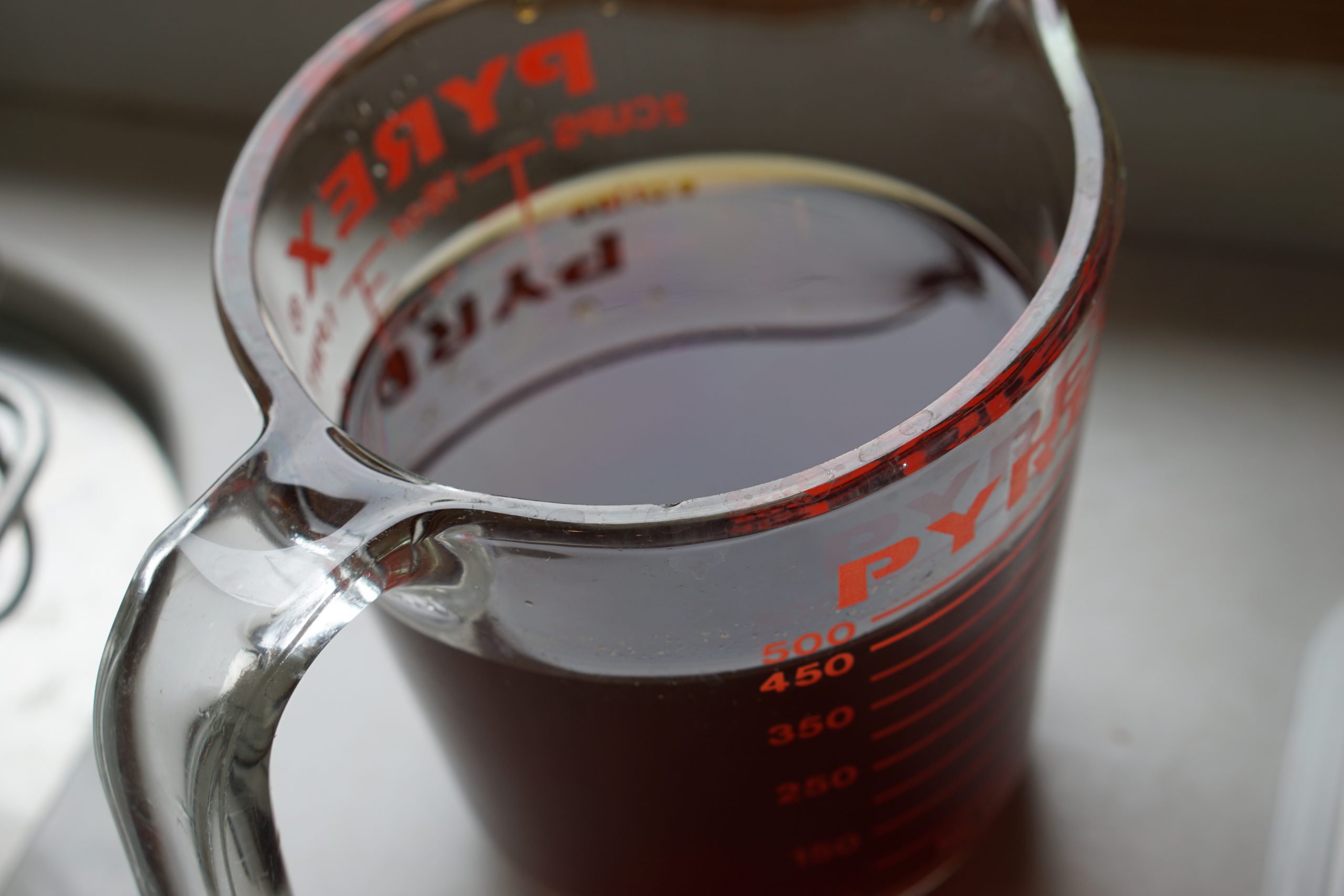 Mentsuyu
Ingredients
100

mL

soy sauce

100

mL

mirin

600

mL

dashi

10

g

katsuobushi

skipjack tuna flakes
Instructions
Put the soy sauce, mirin and dashi in a pot and bring to a boil.

Add the katsuobushi and immediately remove from heat. Set aside for about 30 minutes.

Pour the sauce through a strainer. If using for cold somen, chill in the fridge for about 30 minutes.
Did you make this recipe?
Please let us know how it turned out for you! Leave a comment below and tag @oishiwashokurecipes on Instagram and hashtag it #oishiwashokurecipes.