There are many kinds of dashi, but the most well-known type combines kombu (a type of kelp found mainly in Japan) and katsuobushi (dried shavings of skipjack tuna). The synergy of these two ingredients packs an umami punch, which you can read more about here.
You can also make dashi from other kinds of fish, such as niboshi (dried sardines). Or you can create an entirely vegan dashi, based on shiitake mushrooms or a variety of vegetables. The washoku approach is to choose your dashi ingredients according to the type of dish you're making. Changing the ingredients to harmonize with your meal creates a beautiful flavour balance.
I'm not going to lie though. Ready-made dashi powder can be handy when you've run out of homemade dashi and just need to get a meal on the table. Another shortcut is the teabag-style pouch filled with dashi ingredients for a quick infusion. You can even find really high-end versions of the dashi pouch, including specialty flavours and minimally processed ingredients.
However, there is a certain satisfaction that comes from having made your entire meal, dashi included, from scratch. This also gives you more control over what goes into your food, whether you're concerned about animal proteins or chemical MSG. And in line with the washoku philosophy, homemade dashi lets you harmonize flavours according to the dish, the season, and your palate. If you're still not convinced, give it a taste test and see which you prefer 😉
Store your dashi in an airtight container. It will keep in the fridge for two days, and in the freezer for up to a month. That way you'll have some handy for udon soup, agedashi tofu, and the many other dashi-based Oishi Washoku recipes 🙂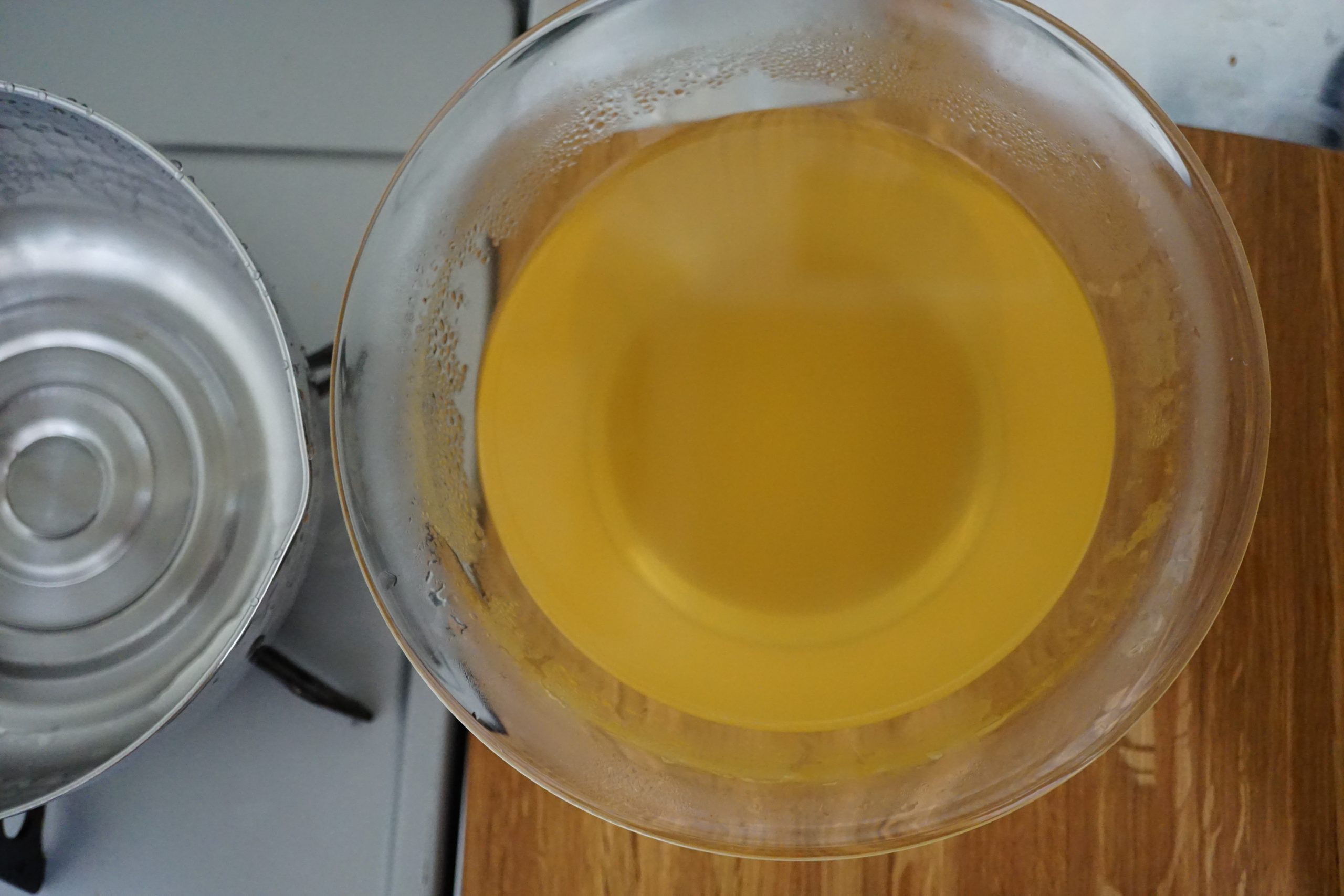 How to make your own dashi
Ingredients
10

g

dried kombu

20

g

katsuobushi

1

L

water
Instructions
「PREP」Put the kombu and water in a pot and soak for 30 minutes.

Heat the kombu and water on low for about 10 minutes. Just before the water starts boiling, turn off the heat and remove* the kombu. Discard the kombu, or keep it to make kombu tsukudani or lightly pickled turnip.

Add the katsuobushi, gently submerging the flakes without pushing them**. Soak in the hot kombu-flavoured water for 6 minutes.

Line a strainer with paper towel and pour** the boiled liquid through it into a bowl. Discard the katsuobushi, or simmer with soy sauce and sugar for a yummy rice topping.

Use the dashi for many oishii recipes! Enjoy 😀
Notes
*

If brought to a boil, the kombu will become slimy and release some residue into the water, so be sure to remove it before it boils. 
** Do not push down onto or squeeze the katsuobushi flakes, as they will release a slightly sour taste and cloud the broth. 
Recipe edited January 2021.
Did you make this recipe?
Please let us know how it turned out for you! Leave a comment below and tag @oishiwashokurecipes on Instagram and hashtag it #oishiwashokurecipes.