Although fish (in particular sushi) has a stronger association and a longer history of being eaten in Japan, poultry has been part of the Japanese diet since before Japan's introduction to Buddhism in the sixth century. However, chickens and roosters were initially considered sacred creatures; rather than being eaten, they were often kept as pets and accurate timekeepers. It wasn't until the Meiji period, from the late 1860s, that using chicken in Japanese cuisine became more common, although apparently, at that time chicken was more of a luxury than beef.
Since then chicken has earned its place in the history of Japanese food, with popular dishes such as yakitori, karaage, and oyakodon, not to mention its regular addition to rice dishes, nabe, soups, and soba dishes. It's even eaten raw in certain specialty restaurants!
In today's Japanese recipe, we reunite mother and child (like in oyakodon) for a delicious and protein-filled meal!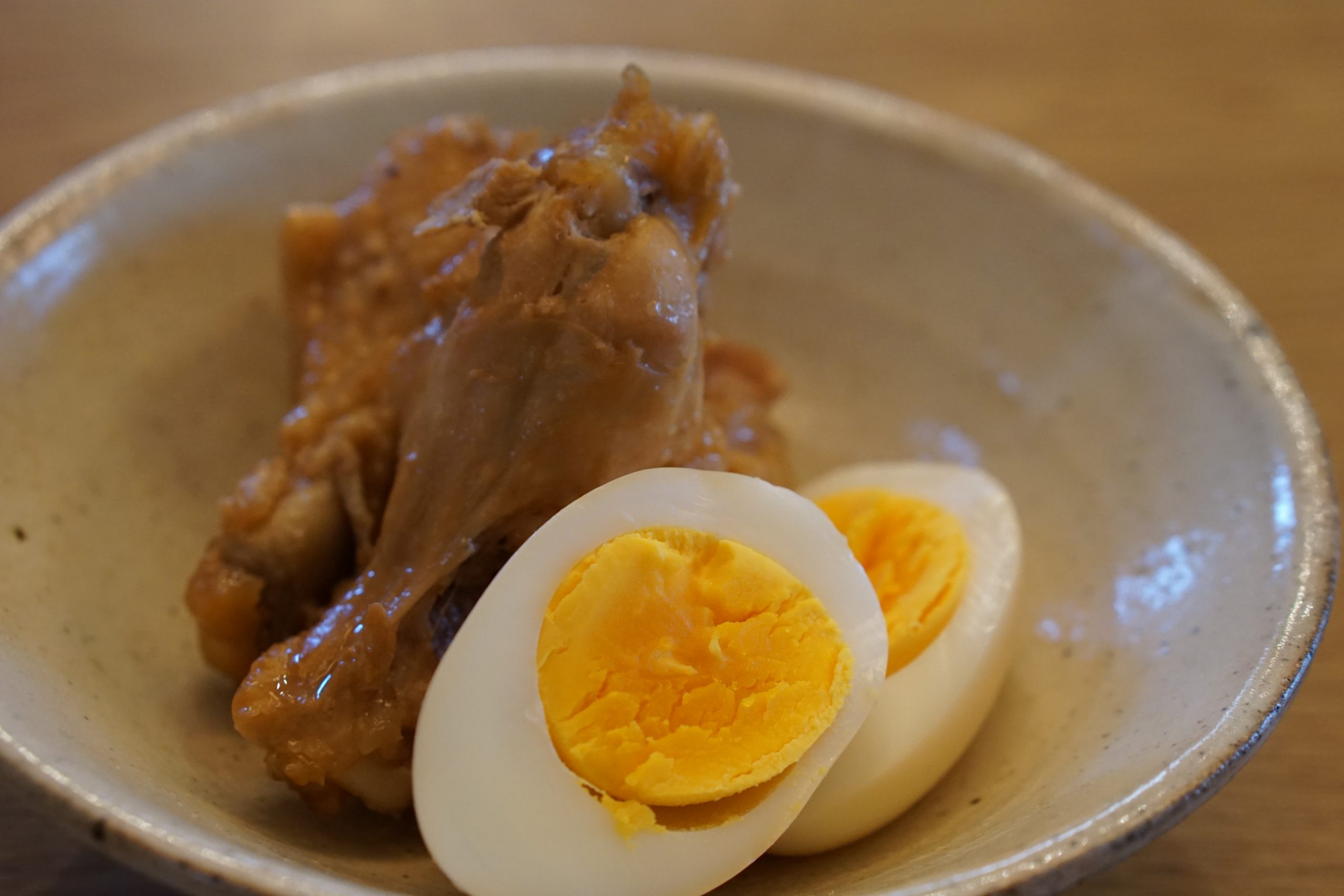 Soy-Vinegar Braised Drumsticks and Eggs
Ingredients
12

chicken drumsticks

4

eggs

⅔

cup

soy sauce

⅔

cup

rice vinegar

½

cup

sugar

water

enough to cover drumsticks in pan
Instructions
Place the drumsticks in a deep pan and add the simmering liquid ingredients. Simmer over medium-low heat for about 30 minutes.

Place the eggs in a pot of cold water with a pinch of salt. Turn the heat to high and cook for 15 minutes total, hard-boiling the eggs. Place in the sink and run under cold water until cool enough to handle, then peel and set aside.

When the chicken has simmered for 30 minutes, add the boiled eggs to the pan, turn off the heat and cover. Leave the eggs to soak in the simmering liquid with the chicken for at least 30 minutes, turning occasionally to make sure they're evenly coated. Cut the eggs in half before serving for some added colour.