This Japanese recipe calls for root vegetables such as lotus root, daikon and carrot.
Lotus root is a good source of dietary fibre as well as vitamins B and C, and a variety of minerals. Daikon contains enzymes which aid digestion, as well as vitamin C and potassium. Carrots are a well-known source of antioxidants, as well as being rich in vitamins C and K. Combine all three in one dish and you've got a powerhouse combination of healthy nutrition!
If you want to change it up, replace any or all of the root vegetables with cucumber, celery and/or okra, all three of which are equally nutrient-rich.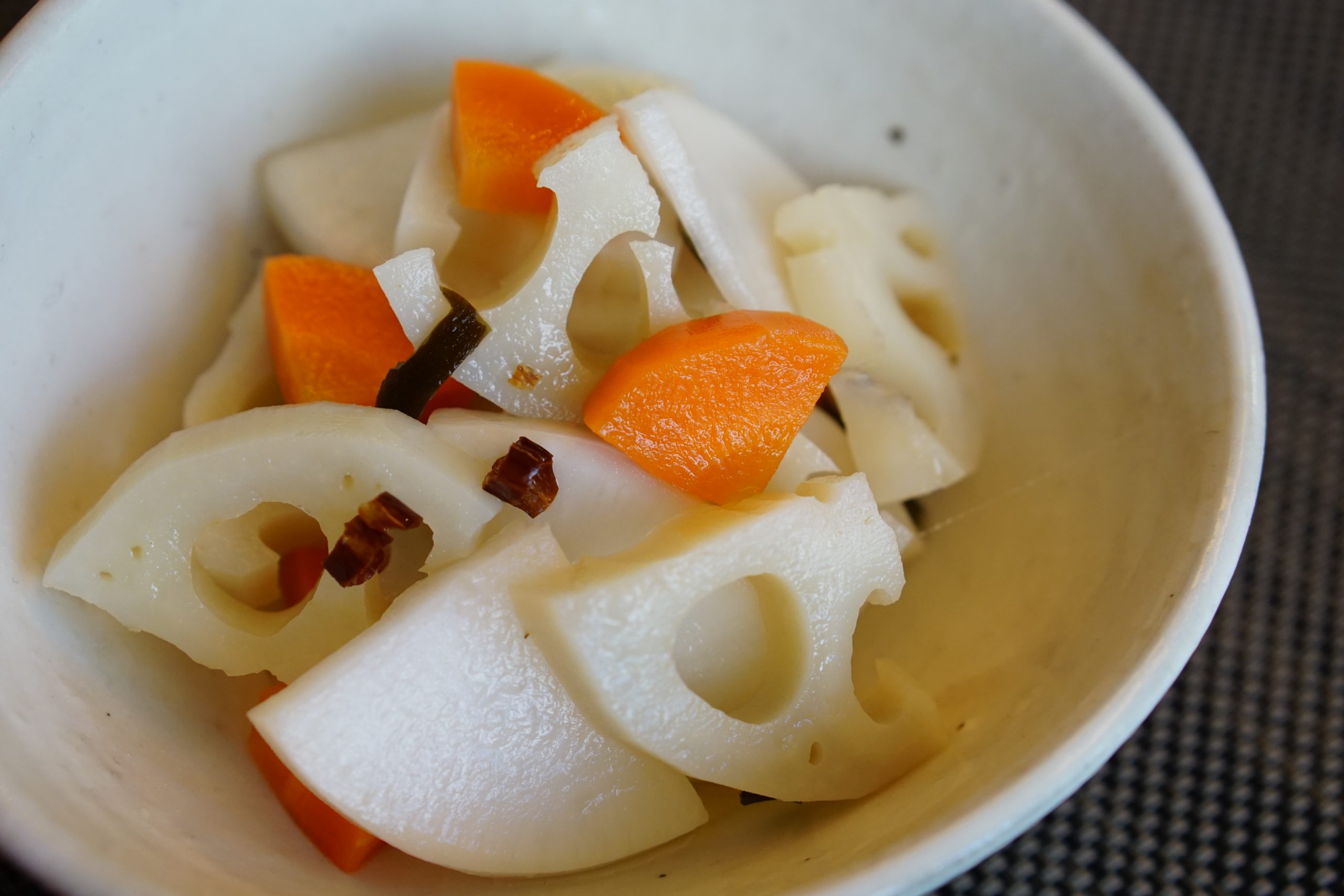 Sweet and Sour Pickled Root Vegetables
Ingredients
100

g

lotus root

100

g

daikon

50

g

carrot

5

cm

kombu

already used once for dashi

togarashi

or red chili pepper to taste

100

mL

rice vinegar

2

tbsp

mirin

1

tbsp

sake

1

tsp

salt

2

tsp

sugar
Instructions
Peel the lotus root, daikon and carrot.Cut into 1cm slices and quarter.Boil the lotus root for 30 seconds and the carrot for 10 seconds. Drain.Cut the kombu in half and slice into thin strips.Slice the togarashi.

Put the seasoning ingredients in a saucepan and bring to the boil, then turn off the heat.

 Step 2Put the vegetables in a bowl with the kombu and togarashi, then add the boiled seasoning.

Set aside for at least one hour. Serve chilled or at room temperature. Refrigerate leftover portions.