In Japanese, this dish is called ninjin no shirishiri, or shredded carrot. Shirishiri is an onomatopoeic word indicating the noise of a carrot being sliced into strips with a grater. This Japanese recipe is from Okinawa, where it's so popular that you can find a special grater called a ninjin shirishiri ki made just for this dish!
You can use a large-holed grater or even a peeler, but if you like your carrots nice and crunchy, you'll want to julienne them.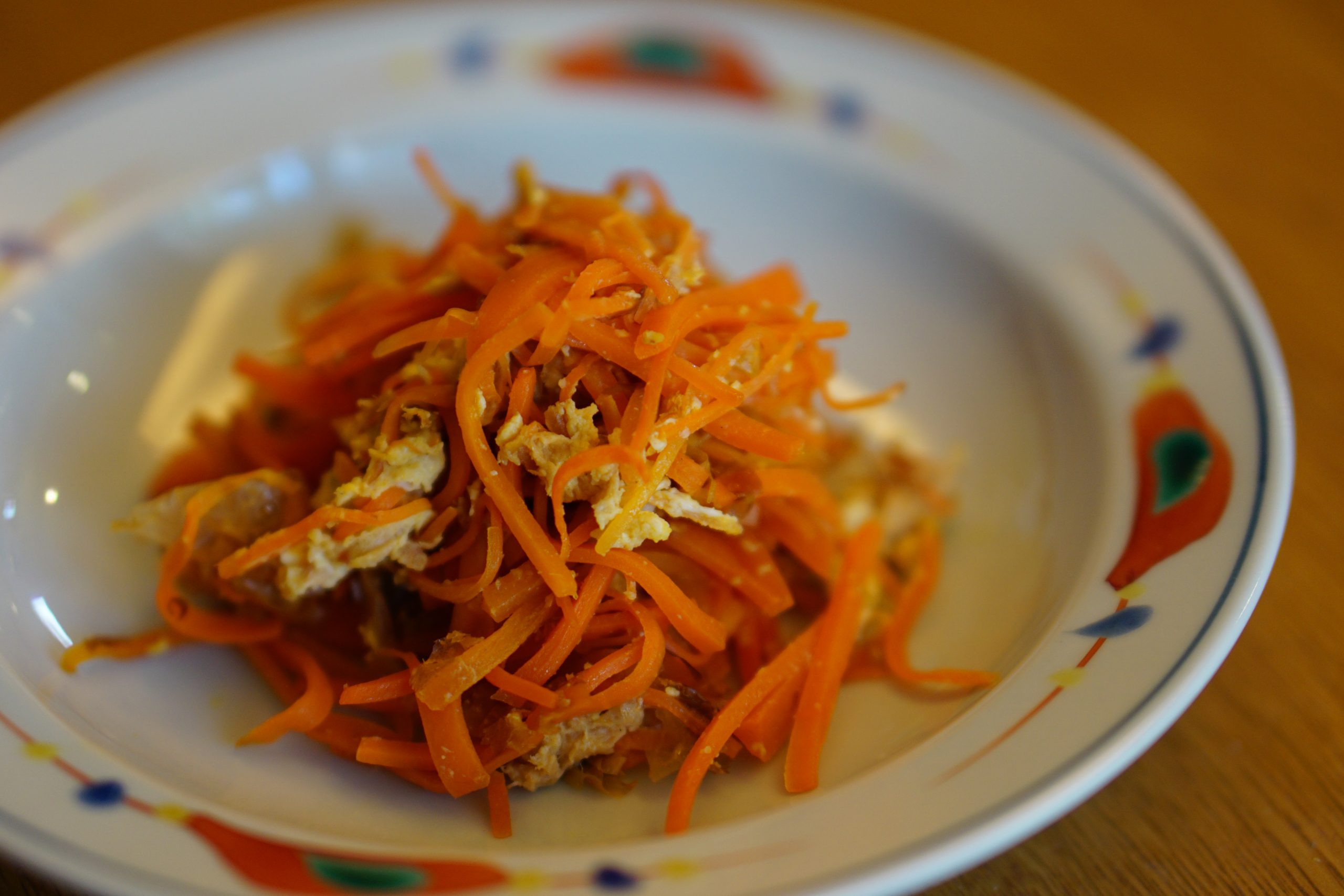 Ninjin No Shirishiri
Ingredients
200

g

carrot

1

can

tuna

1

egg

1

tbsp

soy sauce

2

tbsp

katuobushi
Instructions
Peel and julienne the carrots into 5cm lengths.Drain the tuna.Lightly beat the egg in a bowl.

Heat a pan to medium and add vegetable oil. Add the carrots and stir fry for a few minutes.

Add the tuna and continue to stir fry. Add the soy sauce and beaten egg, stirring continuously.

Add the katsuobushi and turn off the heat. Stir to mix in the fish flakes, then serve.Can also be served chilled or at room temperature.
Did you make this recipe?
Please let us know how it turned out for you! Leave a comment below and tag @oishiwashokurecipes on Instagram and hashtag it #oishiwashokurecipes.