Hiya means cool, and yakko once referred to samurai's servants during the Edo period. They wore a square-shaped crest measuring three by three centimetres, so when tofu was cut into cubes of that size one would say it was cut into yakko.
This is quick and simple Japanese recipe is great for the summer since it's light, nice and cool, and doesn't require a lot of time in the kitchen – but as long as you can find tofu, it's a fabulous recipe all year-round. Any kind of plain tofu is fine, though I believe kinugoshi, the silken kind, is more often used for this dish than momen, the firm kind – at least that's true at our place! Tofu is sold in all shapes and sizes around the world, so the amount described below is approximate, and based on the type I could find. Another option would be to make your own tofu… but that's for another recipe 😉
As for toppings, traditional ones include green onion, grated ginger, katsuobushi and myoga (Japanese ginger) to name a few, but feel free to be creative and add what you like! Drizzle with soy sauce, or ponzu for a change, and enjoy.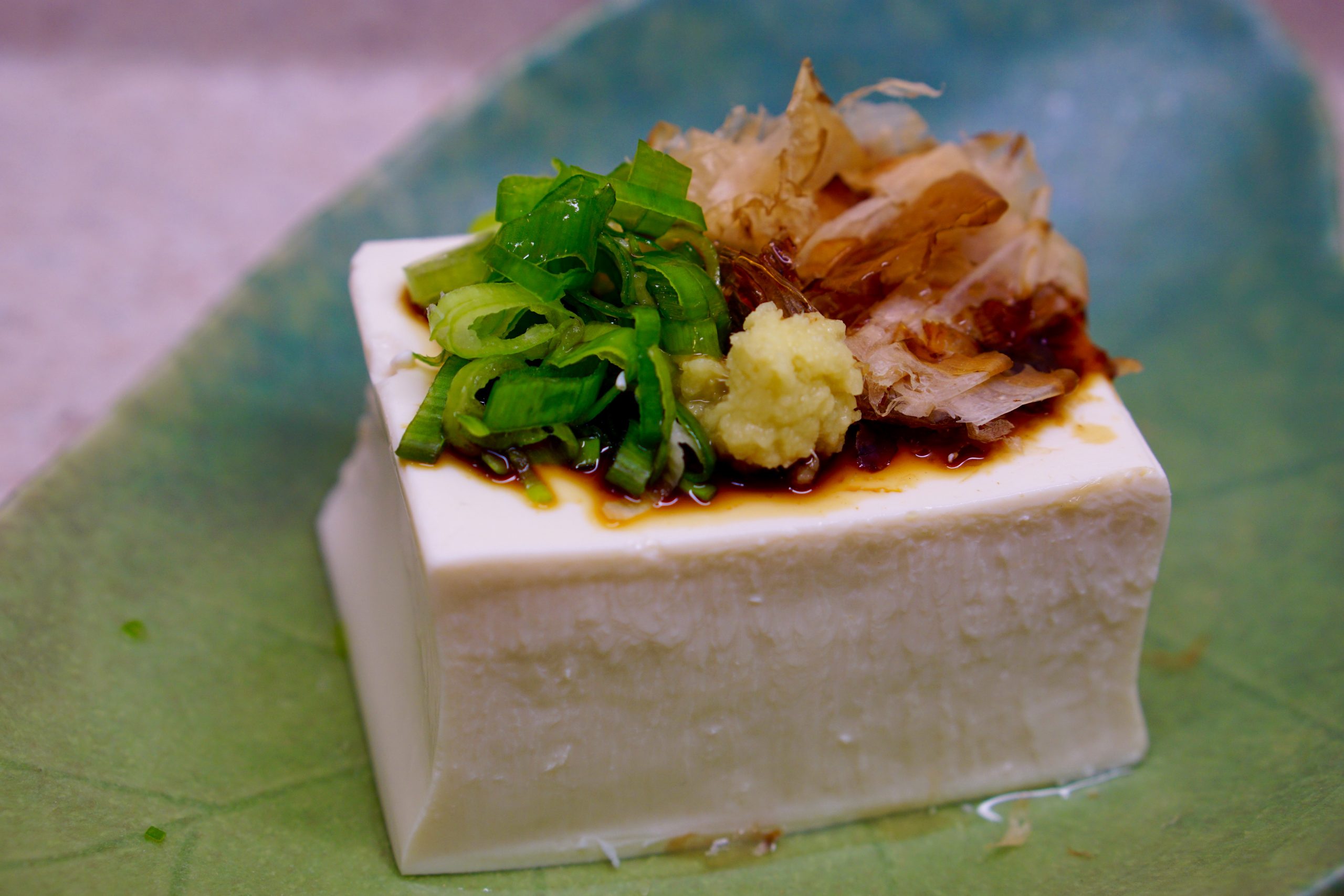 Hiyayakko (chilled tofu)
Ingredients
1

tofu

block tofu (about 340g)

1

stalk

green onion

1

cm

ginger

katsuobushi

to taste

soy sauce

or ponze to taste
Instructions
Drain and rinse the packaged tofu. Cut the block in half or into 4 pieces.

Chop the green onion. Peel and grate the ginger.

Place the tofu pieces on two dishes and top with the green onions, grated ginger and katsuobushi. Drizzle with soy sauce or ponzu to taste. Enjoy!