Rice is central to most Japanese meals. It is often dressed up according to season or in celebration of something. For example, chirashizushi is eaten for Hina Matsuri on March 3rd; sekihan, or rice with red beans, is used for general celebrations such as weddings, birthdays and graduations; okowa is a glutinous rice dish flavoured with meat or vegetables according to season; the ingredients in takikomi gohan also vary as the weather changes throughout the year.
In Japan, green peas are in season in the spring, so here's a simple Japanese recipe to dress your rice with a shade of spring!
Fresh green peas in the pod taste best, but if you must, you can replace them with frozen or dried peas (cook according to package instructions, then mix in after cooking rice), or canned peas (mix in after cooking rice).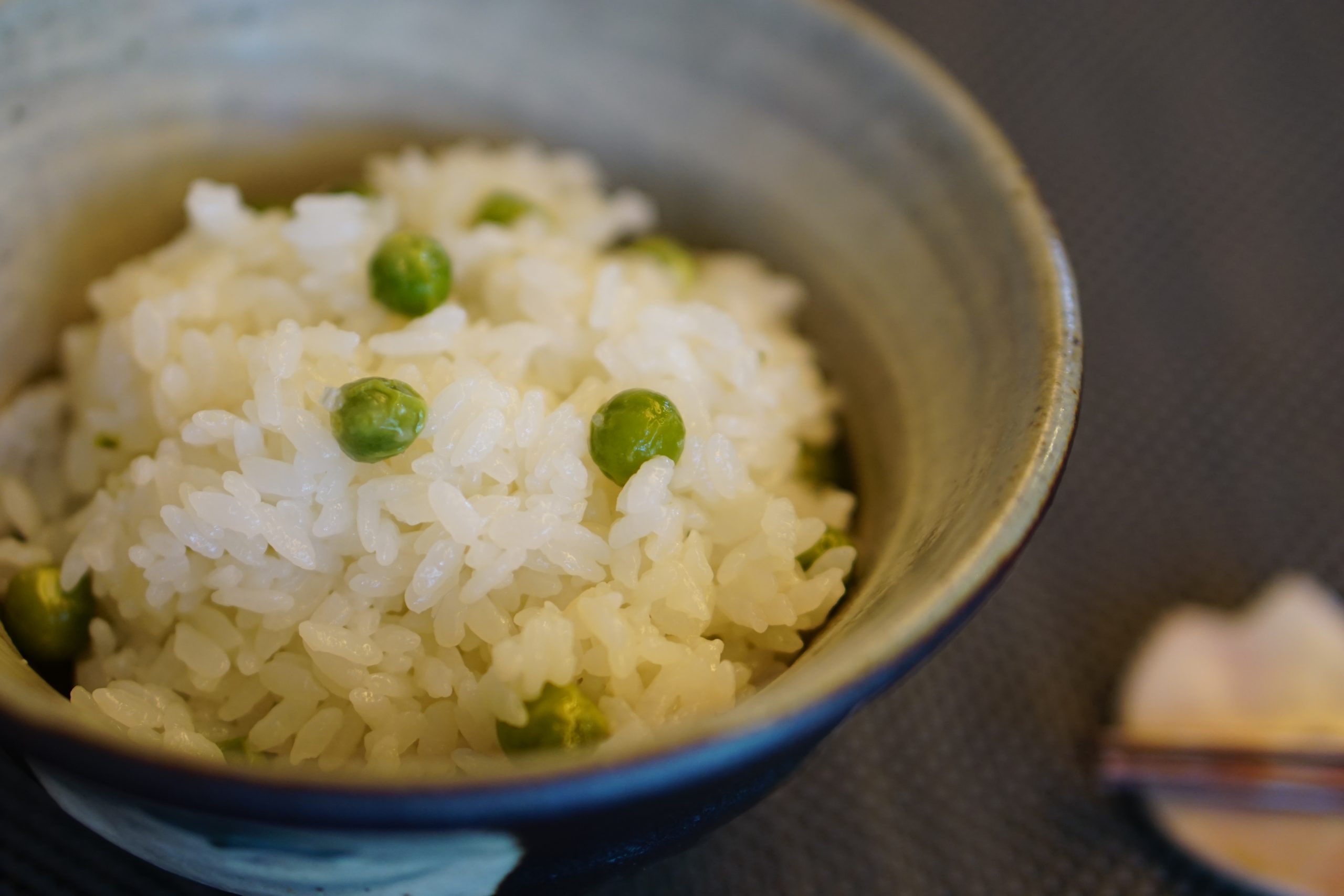 Green Pea Rice
Ingredients
400

mL

Japonica rice

about 320 grams

500

mL

water

300

g

green peas

in pod (100g if shelled)

1

tbsp

sake

5

cm square

kombu

½

tsp

salt
Instructions
Wash the rice in cold water and drain, following the method described here.Set aside for 15 to 30 minutes.Shell the peas while waiting.

Put the washed rice into a heavy bottomed pot and add the water, sake, salt, peas and kombu. Cover with a lid and cook as usual, making sure to allow enough time for it to steam after cooking.

When it's ready, remove the lid and stir to fluff up the rice. (If using canned or cooked from dried/frozen peas, mix them in now!)Serve warm.