Usuyaki tamago, or "thin cooked egg", is used for a few Japanese recipes related to Hina Matsuri (Doll Festival), a day for families to celebrate their daughters and wish them success and happiness in the future.
Use usuyaki tamago to wrap sushi rice (like hamaguri zushi or chakin zushi; julienne the egg crepe and it becomes kinshi tamago, or "golden thread egg", a festive egg topping used for temarizushi and chirashizushi.
You could also use the egg crepe for omurice, a typical yoshoku recipe (foreign cooking adapted to the Japanese style).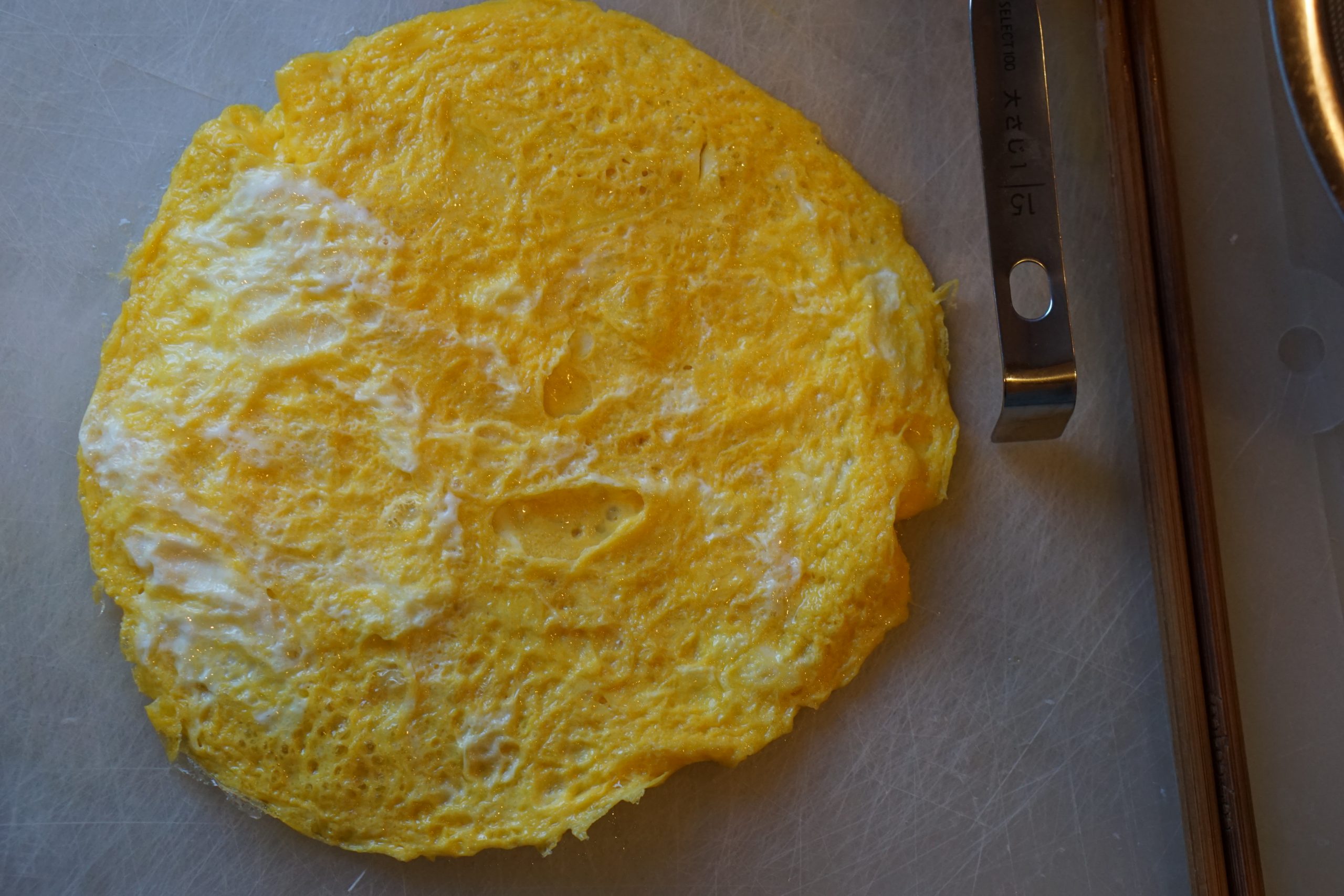 Usuyaki Tamago and Kinshi Tamago
Ingredients
3

egg

vegetable oil

1

tbsp

sugar

1

tsp

sake

1

pinch

salt
Instructions
In a bowl, lightly beat the eggs. Add the sugar, sake and salt and mix well.

Heat up a frying pan, and add a bit of oil. Lower the heat to medium-low and pour in just enough egg batter to thinly coat the bottom of the pan.

Carefully flip the egg crepe with a spatula, or try this nifty trick!

Slip a cooking chopstick under the egg at an imaginary line between the lower third and upper two thirds of the circle. Roll it continuously between your fingers as you move the chopstick across to the other side of the egg. Then lift and flip! It doesn't break!

Repeat, adding oil as needed; this recipe should make about 4-6 egg crepes. Make sure not to overcook! They need to be soft and a little moist, not dry or crispy.

If you're making usuyaki tamago, you're done!

For kinshi tamago, pile up the egg crepes, roll them tightly and julienne. Et voilà!