This Japanese recipe is a typical osouzai, or everyday side dish – it's quick, easy, yummy, and goes well with rice!
If you can't find the small Japanese piman, go ahead and use green bell peppers instead, using half the amount and slicing into eights lengthwise. The same goes for the eggplant. Japanese eggplant tend to be long and thin, and become melty soft when cooked. If using other varieties, cut into bite-size pieces.
The flavour of white miso is milder than red miso, so it's a better match for the sweetness of this dish, and allows the taste of the vegetables to shine. However you may prefer to use red or mixed miso if you like a strong salty and umami taste, to contrast the sweetness. Or try both, and develop your miso palate!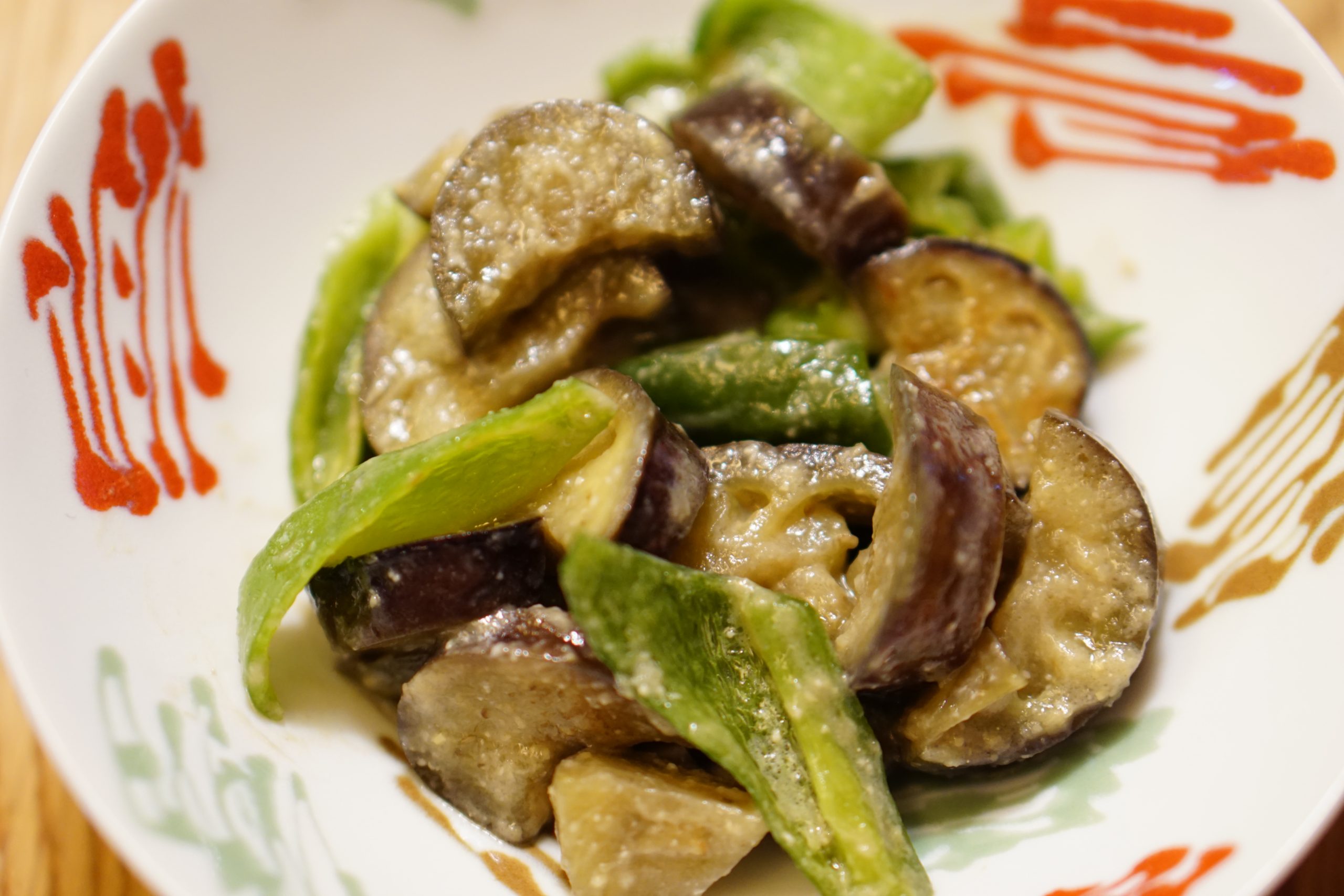 Sweet Miso-Braised Eggplant and Green Pepper
Ingredients
3

japanese eggplant

about 250 grams

3

piman

about 80 grams

2

tbsp

vegetable oil

2

tbsp

miso paste

preferably white

1

tbsp

sugar

2

tbsp

mirin

1

tbsp

sake

soy sauce

to taste

water

to taste
Instructions
Cut the eggplants in half lengthwise, then cut crosswise into 1cm thick slices. Soak in water for 10 minutes, then drain well.While the eggplant is soaking, cut the piman in half, remove the stem and seeds, and cut into rough bite-sized pieces.Mix the sweet miso sauce ingredients together, adding a few drops of soy sauce if it tastes too sweet, or of water if it's too salty.

Heat a frying pan to medium-high, add the vegetable oil and stir fry the eggplant for a couple of minutes. Cover with a lid and lower to medium, allowing the eggplant to steam for 3 minutes.

Add the piman and stir fry for a few minutes, making sure not to overcook – it should provide a contrast in texture with the soft eggplant.

Add the sweet miso sauce mixture to the pan and continue stir frying until the liquid has almost evaporated.