Spinach ohitashi is a standard side dish that fits beautifully in the traditional ichiju sansai (i.e. one soup, three side dishes) meal format. Ohitashi comes from the verb hitasu, to dip or soak. This refers to the deliciously umami dashi broth the spinach is steeped in.
The recipe below is our quick version of ohitashi, with a stronger dashi shoyu sauce used as a dressing instead of steeping. However, if you have some time on your hands you can try the traditional steeped version. Make a milder dashi and soak the spinach in it for a couple of hours for a deep flavour infusion.
This dish is often served cold, which means it would work great in a bento. And it also keeps well, so if you make too much you can always save it for the next meal!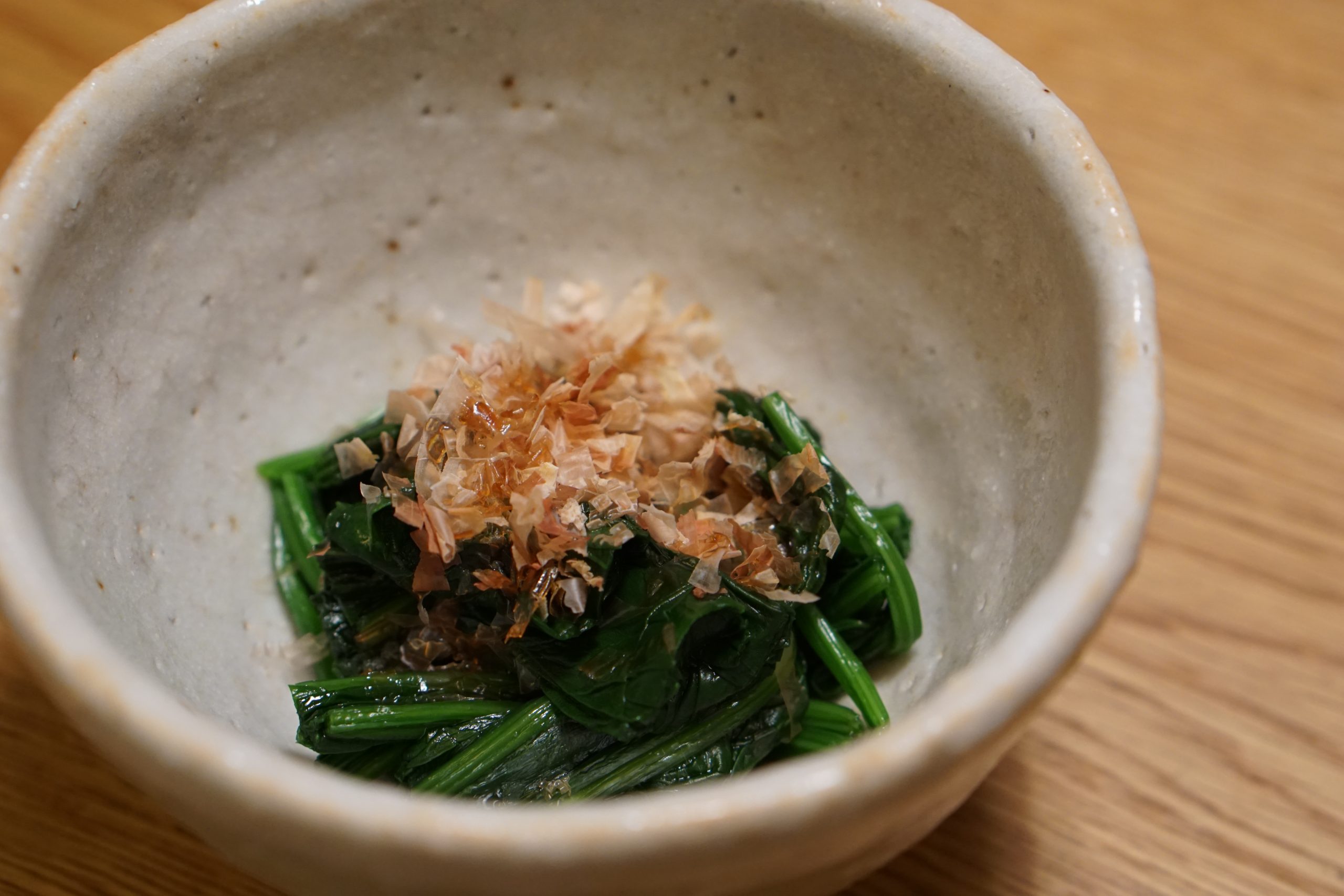 Spinach with Soy Sauce and Katsuobushi
Ingredients
200

g

spinach

katsuobushi

to garnish

a

pinch

salt
Instructions
Fill a saucepan with water and bring to the boil. Add a pinch of salt, then add the spinach, stems first. Cook for 1-2 minutes, then rinse with cold water and drain.

Squeeze out the excess water, cut into 3-4 cm long sections, then squeeze again.

Put the spinach in 2 small bowls, garnish with katsuobushi and drizzle the dashi shoyu over it.
Did you make this recipe?
Please let us know how it turned out for you! Leave a comment below and tag @oishiwashokurecipes on Instagram and hashtag it #oishiwashokurecipes.